10 Week Program + 2 FREE Cookbooks!
62% OFF - Save $160
10 Week Program + 2 FREE Cookbooks!
$99.00
62% OFF - Save $160

The Ultimate Pack for At Home Health and Happiness

You'll receive:
10 Week Online Program, expert guided Meals, Mindset & Moves (normally $180)
Signed Copy of Barbecue This! (normally $39.99)
Special Edition of Eat More Vegan (normally $27.99
FREE Shipping anywhere in Aust + NZ
Online Program contains 10 weeks of meal plans with over 400+ paleo and keto recipes, all quick, easy, family and budget friendly; daily at-home 10 Minute Moves; plus a mindfulness expert to support you the entire way. 

Barbecue This!, my brand new, fun, modern and totally irresistible cookbook for anyone who wants inspiration and ideas for simple meals to whip up on their barbie. 100% gluten free, dairy free and refined sugar free.

Eat More Vegan, *Special Edition* - my #1 Best Selling Plant Based Cookbook. 100% vegan, gluten free, dairy free, refined sugar free and low carb Keto friendly. This is packet free, real food at its simplest and most delicious.
Watch this!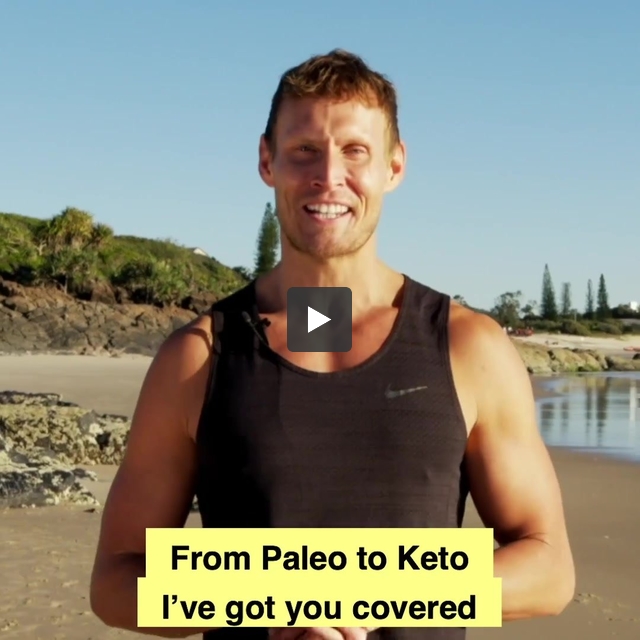 Your book will be sent automatically and program registration will be assigned within 24 hours to the email address used at purchase.

*Australian and New Zealand residents only*
RELATED PRODUCTS
Support skin health, hydration and elasticity...
Made 100% natural, pure and delicious to support...
Our Nourish Plant Protein is a complete protein...
With 26 superfood and immune supporting...
Log-in to your LUKE HINES 10 account